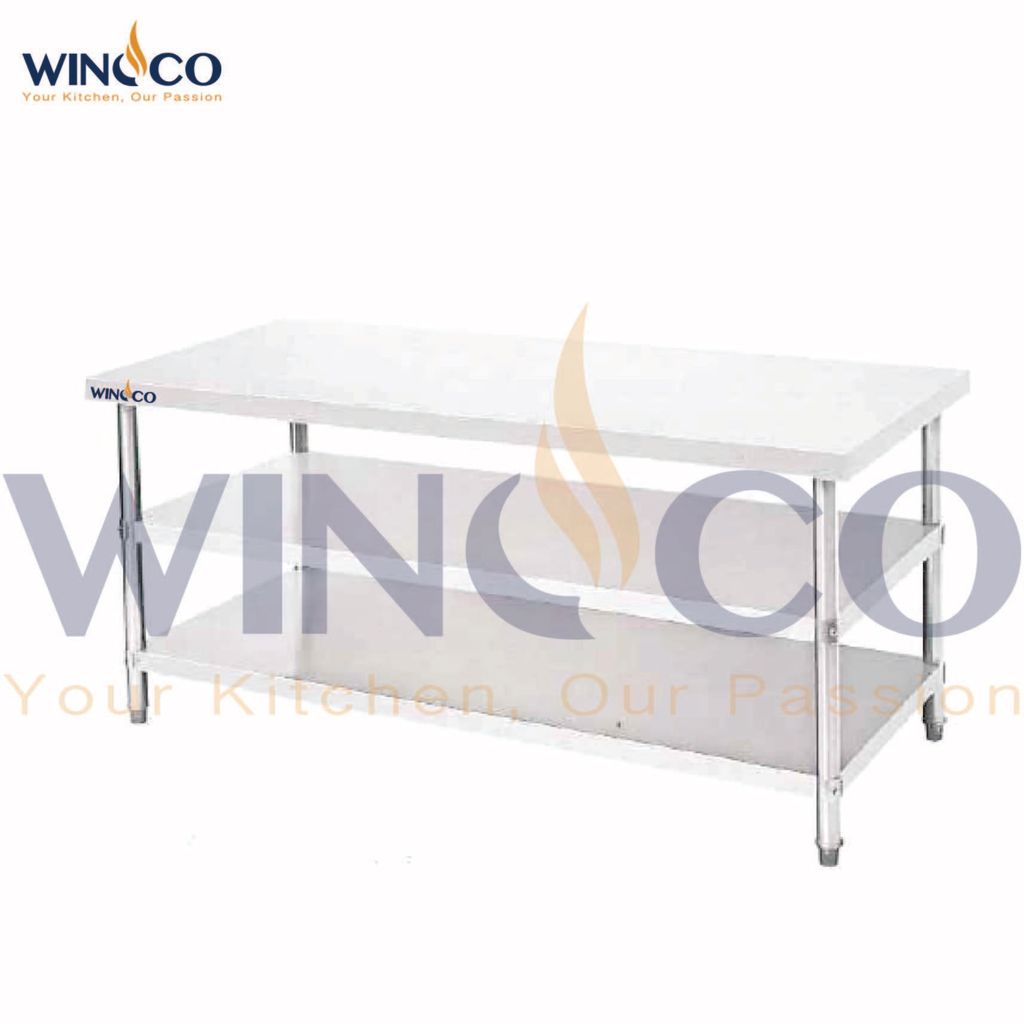 Winoco Stainless Steel 3 Tier Rack (Material #201)
WS-3T12 201
Product Dimension: 1200*760*800mm
Packaging Dimension:
Material: Stainless steel #201
Power: NO
Temperature Range: NO
Weight:
Warranty: NO
WS-3T15 201
Product Dimension: 1500*760*800mm
Packaging Dimension:
Material: Stainless steel #201
Power: NO
Temperature Range: NO
Weight:
Warranty: NO
WS-3T18 201
Product Dimension: 1800*760*800mm
Packaging Dimension:
Material: Stainless steel #201
Power: NO
Temperature Range: NO
Weight:
Warranty: NO
Features:
Stainless steel work tables with undershelves are essential products to have in your commercial restaurant, bakery, cafeteria, or catering business.
Feature flat surfaces, so chefs can tenderize meats, chop vegetables, knead dough, or mix batters.
Have shelves located underneath of their work surfaces that are perfect for storing dishes, small appliances, bulk ingredients, and other supplies.
Stainless steel work tables with undershelves in different sizes, so you can find something that's perfect for any compact or spacious kitchen.
Models with great features like backsplashes and marine edges, both of which keep liquid and other items from falling off of the table.
Adjustable feet, so you can make your prep surface higher or lower to meet your needs.
---