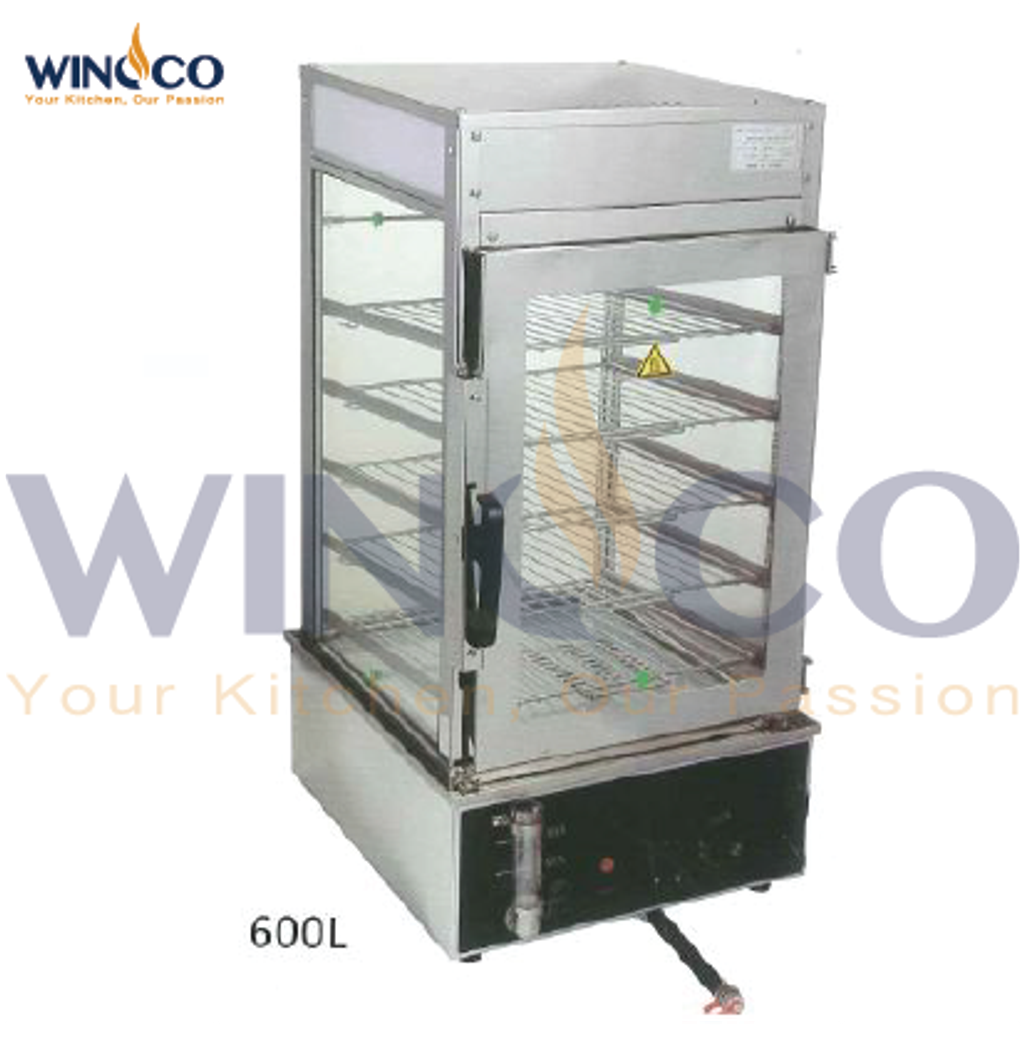 Winoco Stainless Steel Bun Steamer Machine Food Display 600L
WH-600L
Product Dimension: 460*520*830mm
Material: #304 Stainless steel body
Power: 1.5kW
Voltage: 220V/50HZ
Temperature: 1.5kW
Number of Layer: 5
Capacity: 600 Litre
Weight: 33Kg
Warranty: 3 Months
Product description:
Four tempered glass,built-in nanometer molecular dehumidification sieve.
Prevent heat dissipation, energy saving.
80 seconds Generate steam .
9 liters Large capacity water storage.
304 food grade stainless steel body, safety, healthy and non-rusty.
Full open top light box.
High efficiency heating element with automatic temperature control.
Built-in safety device,prevent dry heating, reliable performance.
Food grade shelves, safety and healthy.
5 layers display 150pcs buns at 7cm diameter.
Large storage tank ,just add water once a day.
Built-in preheating function with water tank.
Easy to disassemble and clean.
Attention:
Reheat function ONLY. Not for cooking.
Do not heat with more than 90 degrees over 30 minutes continuously.
Keep drainage tube free from
---