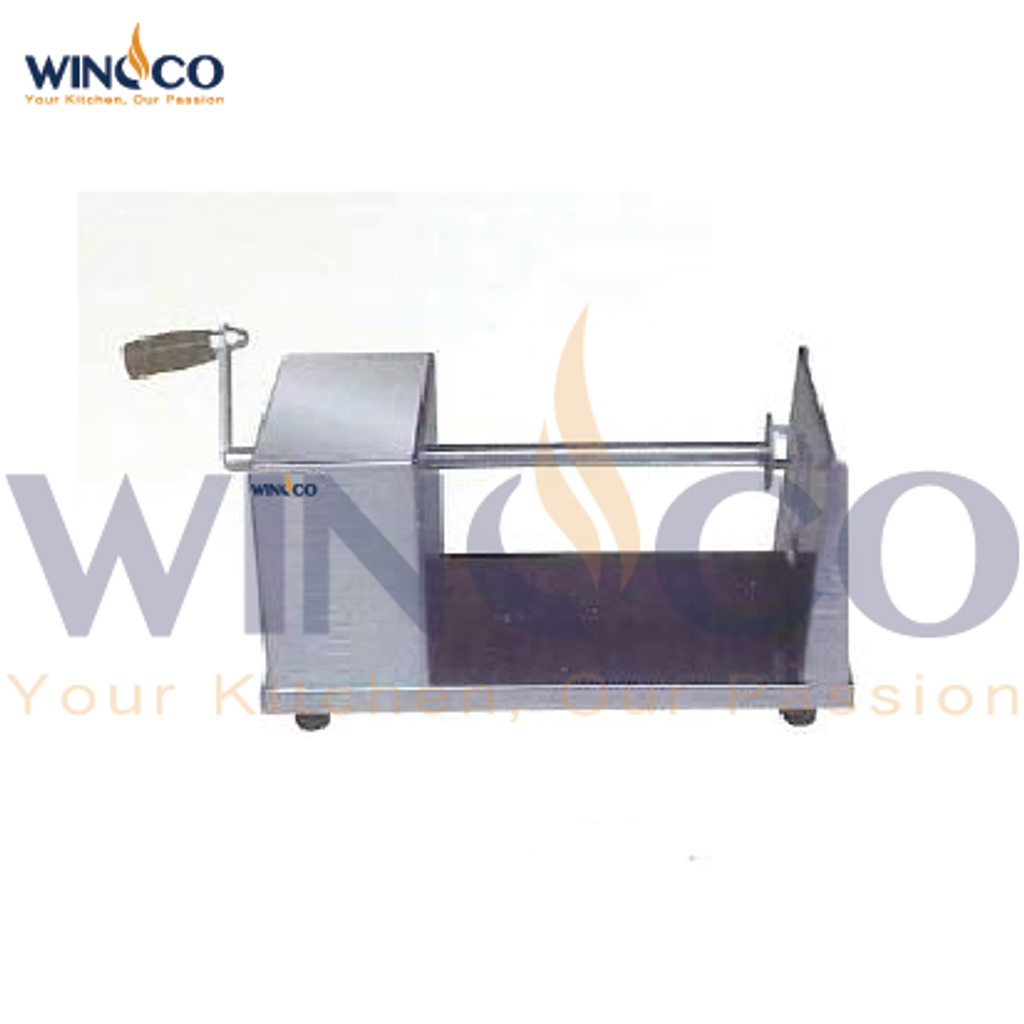 Winoco Manual Chips Cutter
WH-03
Features:
Stainless steel construction,Non-slip rubber feet,Simple operation
Tornado potatoes cutter: Simple operation,save more time
Make twisted potato chips, tornado potatoes and veggie snacks with this stainless steel constructed potato slicer.
It features a tornado or spiral shaped cutter that is great for home use or at a restaurant.
This potato chips spiral cutter is a great product to use at home, restaurants and hotels.

How to install:
Open the box and install the handle, push shaft up to adjust the distance between the knives and screw.

How to operate:
Use the bamboo to stick the potato through the hole in front. The end of the bamboo is fixed into screw. Turning clockwise to cut the potato.
---