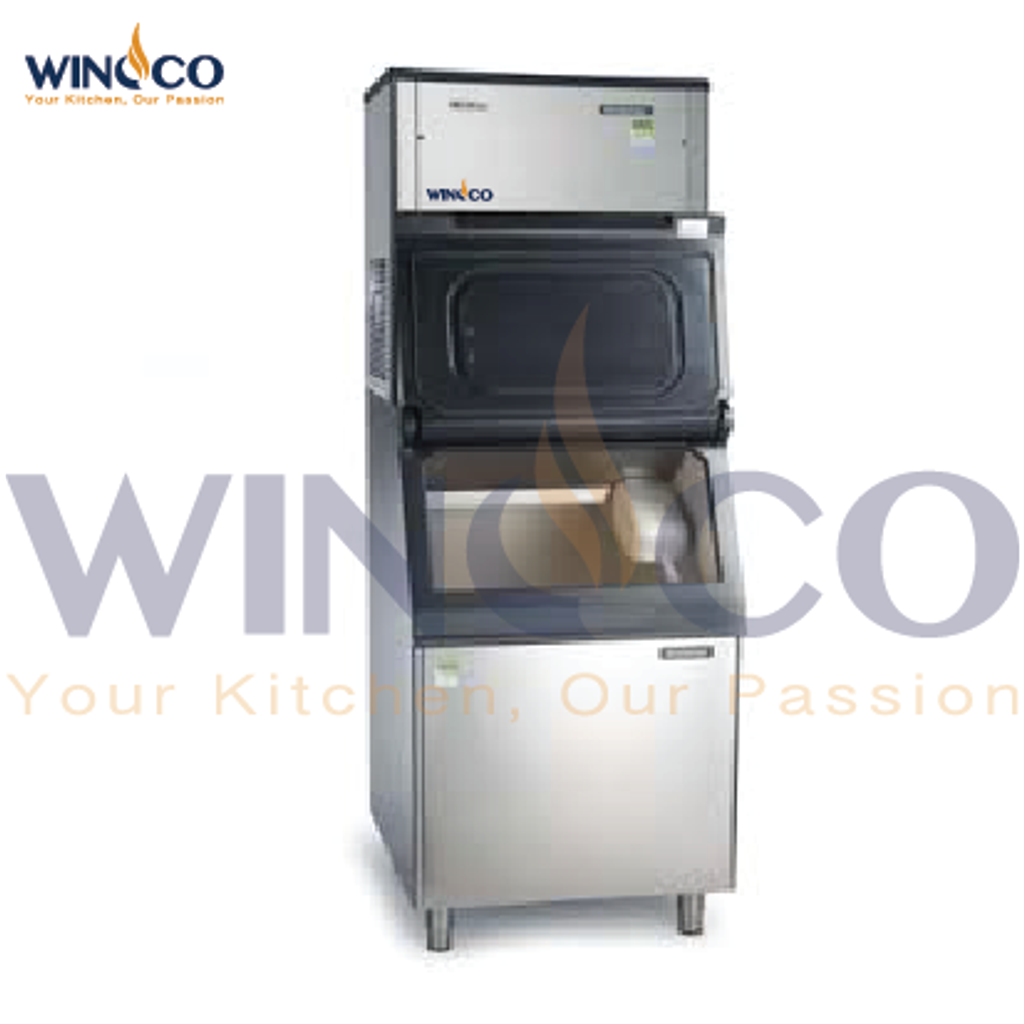 Winoco Ice Machine 191KG
WBE-IM191
Product Dimension: 560*830*1718mm
Packaging Dimension:
Material: Stainless steel body
Power: 1.1kW
Voltage: 220V/50HZ
Weight: 191Kg
Bin Capacity: 230LB=105Kg
Warranty: 3 Months
Features:
1. Unique patented siphon drainage way can make the scale not be piled up and make the ice more crystal clear.
2. Overflow drainage can constantly drain scale at the bottom of water tank from the machine and make ice more transparent and hard. It lower the ice center temperature and prolonged the solvent time, so the ice drink will be more refreshing, crisp and tasting fine.
3. By humanity design for cold light lamp, people can take ice freely under the weak light without disturbing others. It can easily add ultraviolet germicidal lamp to make the ice more cleaning and let people more healthy as well as the machine more environmentally friendly.
4. Vertical Ice Machine has a elegant appearance with the design of arc shape door and door frame.
5. Vertical Ice Machine has an elegant appearance with the design of arc shape door
6. Split Ice Machine is very convenient for maintaining to get off the front panel by just easily unbolting off the four screws and frame structure can quickly remove the right and left side panel, roof and back panel.
7. Optional intelligent voice system can report faults and makes more convenient for the usage and maintenance.
---