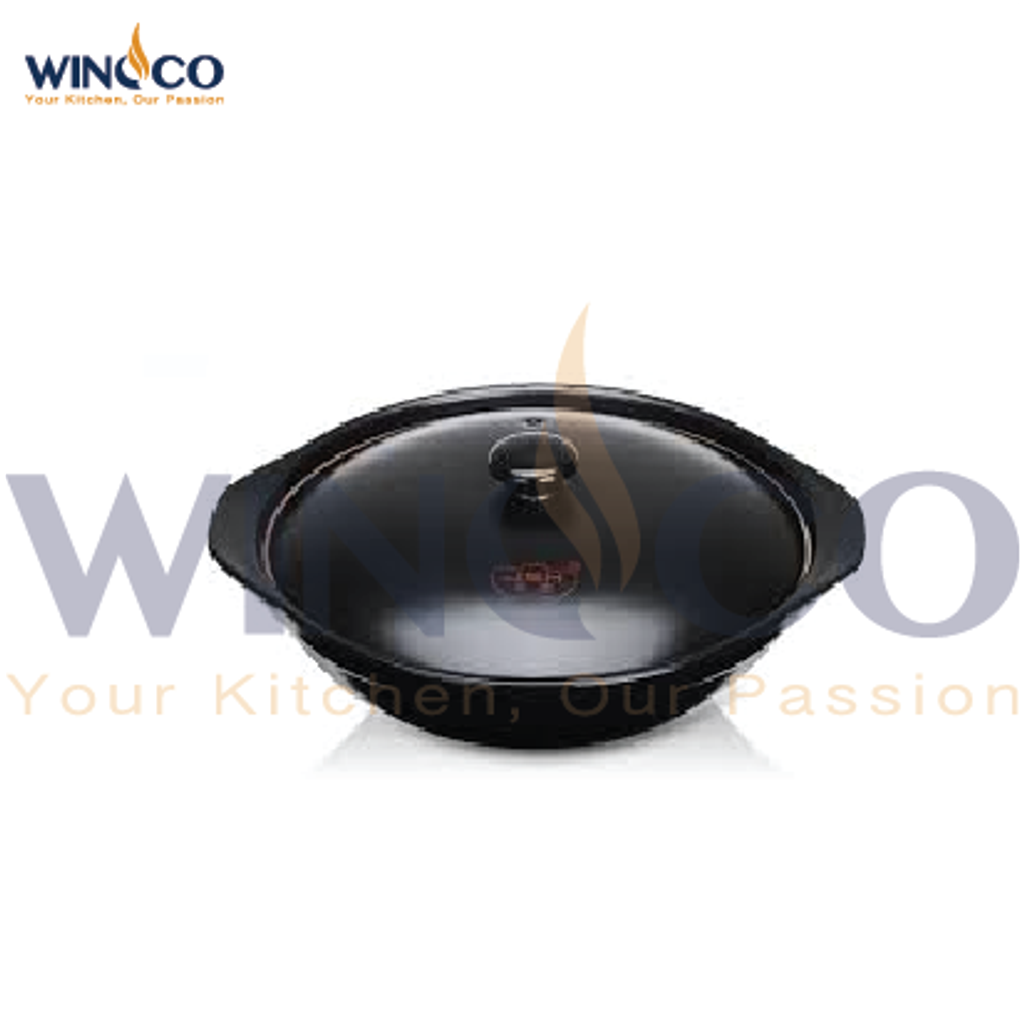 Winoco Claypot
How to cook the tastiest and most aromatic soup you have ever had:
When trying to make the perfect soup, the most important thing apart from the right ingredients, timing, temperature, is the right type of pot. The material used in the construction of the pot will affect the temperature. For example, a stainless steel or metal pot has good conductivity, making the soup evaporate rapidly.
Benefits:
Very Tough and Durable
*Crafted using traditional ceramic artform and advanced modern technology.
*Fired at very high temperature of 1300°C which result in a durable claypot that is toughened to withstand extreme temperature changes from high heat (500°C) to sudden cold (20°C).
*Can be subjected to high acidic or alkaline usage.
*Eco and environmental friendly cookware.
*Suitable for use on gas stove, microwave, ceramic top, and oven.
*Very hygienic – safe and excellent for healthy and nutritious cooking.
*Original and natural flavour of food and taste is further enhanced.
---